This year the community of Tekamah is raising money on our Day of Giving, August 11th, for the four organizations below.
Donate to the TekamahFoundation.org.
Beautify Tekamah – Wall Mural: Let's continue to improve Tekamah's main street with a wall art mural! We are currently finding wall/location options in town, and need funding for the cleaning and painting of the wall. There will be a survey for the community to complete on what they think should be included in the mural.
Tiger Recreation Trail: Tekamah has a beautiful parks and ball fields and a brand new swimming pool. Let's take the next step in connecting and continuing to improve our recreation offerings with a walking trail. The first step to get the project off the ground is to revamp the engineering study completed 3 years ago with the city of Tekamah's engineering firm. The cost to have a new plan produced is $20,000.
Lied Tekamah Library: To update staff computers, kids iPads and all of our book collections. The average age of the total book collection is 2001 and only 6% of the materials in the library are 2017 are newer. The average age of the nonfiction collection is 1994, the average age of the fiction collection is 2003, and the average age of the children's collection is 1998.
Girl Scout Troop – 58172: We are revamping the Tekamah-Herman Girl Scout Program beginning in the 2022-2023 School Year. It would be wonderful to have funds for the girls to complete projects for our local community and their members, as well as attend camps of interest, increase girl participation and sponsor new membership for those who may need financial assistance.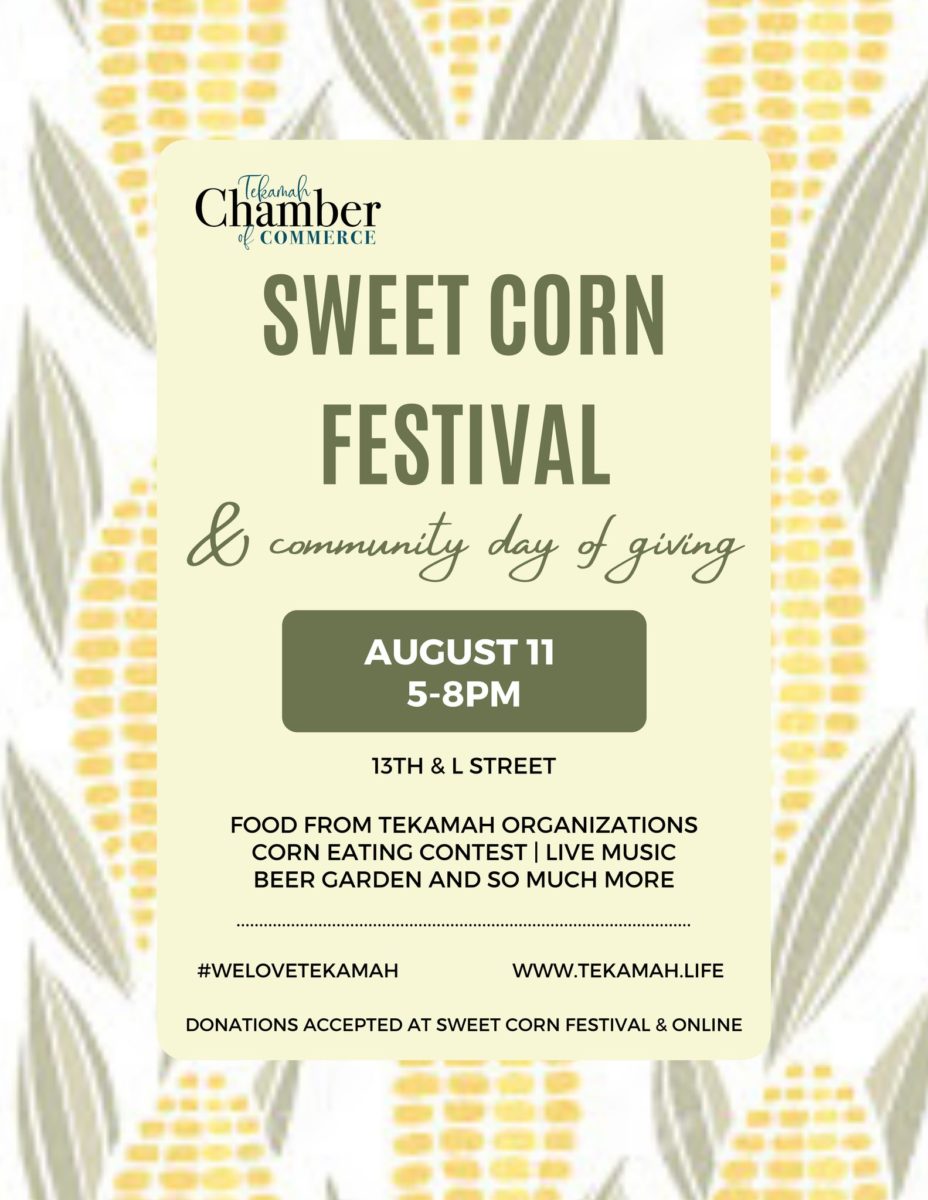 You can donate to these organizations here TekamahFoundation.org.

HOW TO DONATE
We accept donations by Venmo (@tcftekamah) or Paypal (info coming). If you would like to specify which project your donation should go to, please mention one of the projects above in the comments section before submitting. For example, using Venmo, put the project name in 'What's it for?'.
DONATION INFORMATION
​You can play a vital role in the future of this area. All gifts are tax deductible and will be used for community betterment projects in Tekamah.
Ways you can give to the Tekamah Community Foundation:
Gifts of cash (see donation links above – by project)
Gifts of appreciated property
Gifts of life insurance
Gifts by will or by trust
Gifts that provide income (charitable gift annuity or charitable remainder trust)
Information Provided by Tekamah Foundation